Shop Our Books
---
Adult Books
Toy of the Gods
When an Inca god strands a group of tourists in the Amazon, former adventurer, Leslie Kicklighter, must lead the group of tourists to safety, or face the ultimate consequences.
They'll have to get past armed bandits hired to kill them, angry villagers who think they are out for their land, a banana plantation owner with a secret to keep and even drunken monkeys — all while hoping the god doesn't want any more from them.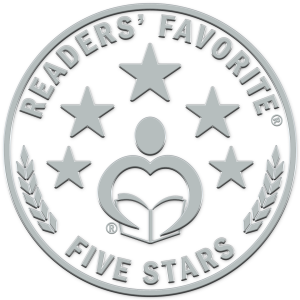 Five Star Review from Readers' Favorite. "This story has the charm, the humor, and the thrills that readers will love…Set in the vividly described Peruvian jungle, the story introduces a diverse set of characters. " – raves Lit Amri from Readers' Favorite. See full review.
Gamble of the Gods
AJ Bluehorse, a software developer, never counted on having to solve a murder on the Navajo reservation. If she doesn't find the malevolent skinwalker soon, she might be the next victim and the old gods will have to find someone else to save the world.
AJ must face many things that she's not ready for, her family she left behind when she moved to New York, controlling her powers of fire without burning down the world, and learning to be a hero.
Five Star Review from Readers' Favorite. "Delving into Navajo legends, Gamble of the Gods (Idol Makers Book 2) by Sonja Dewing is a thrilling mystery novel. The stunning story begins with a heart-stopping scene, and the action continues throughout… This novel is brilliantly written, with compelling characters and a dynamic, action-filled plot. ." –Susan Sewell. See the full review.
Middle-Grade Books
Meg Goes to America
Gold Winner of the Douglas Preston Award for Published Fiction
Meg has to learn how to navigate the Japanese culture as well as her own family, which seems easy enough, until the eve of WWII. Americans are no longer safe in Japan. Will they make it out? And if they do, will Japan let her father leave too?
Meg must face new challenges in Japan as she and her family are no longer welcome in the only place she's known as home. She finds freedom and a little magic on the long ship voyage to America and faces the culture shock life of the U.S. while dealing with her father's absence.
"Meg Goes to America is a thought-provoking novel that addresses the deeper conflicts of identity without compromising the wonders of childhood innocence. Meg is a Japanese-born American citizen that confronts her internal conflict between her personal beliefs and society's expectations. Her character provides a sense of comfort and optimism to those struggling with loneliness. Meg's story highlights the importance of self-worth and the desire to be heard. Katy Hammel weaves a captivating journey, depicting vivid imagery, heartwarming self discovery, and bittersweet reality. This novel is a must-read for the youth of this generation." – Jessica Chong
Children's Books
Gramita's Tortillas
Gramita's making warm, fresh tortillas – family, love, and learning blend in this lyrical narrative. Gramita's Tortillas follows the story of young Maria growing up in Santa Rosa, New Mexico watching her grandmother spread love and bring people together by making her amazing tortillas for family and friends.
Winner of the 2018 Plot Duckies® Short Storyathon™ and now a children's book and charming all-ages book.
As Maria experiences family life, she learns about tortillas, family, and that sometimes love is the secret ingredient.
If you've ever enjoyed a warm tortilla, you'll love this heartwarming story.
This bilingual book includes the English and Spanish version and is perfect for non-native speakers to introduce the Spanish language to their children in a fun and easy way.
In our effort to help women of color publish their books, we helped Maria Gomez with a crowdfunding campaign to pay for the illustrator, and it was successful! With the $3,300 from our awesome supporters, we paid her illustrator, designed a book and a coloring book.
Gramita's Tortillas Coloring Book
Looking for a great coloring book for your child? Do your kids enjoy coloring?
Do you want your kids to get inspired and learn while they color?
Then you'll both love our family story-inspired Gramita's Tortillas Coloring Book!
These beautiful illustrations by Alexa Verardo are designed to match the lyrical story by Maria Gomez. Plus, with the story in both English and Spanish, children will be introduced to a new language in a fun way.
Scholastic.com tells us that "Coloring and drawing both help kids improve fine motor skills. They also train the brain to focus. For parents and teachers, these inexpensive activities require limited preparation…"
This coloring book also makes a great gift for yourself, because couldn't we all use a little more me time these days?
Short Stories
The Rise of Skye Sunderland and Lagrangian Point Space Station
Two short stories in one –
Private criminal investigator, Skye Sunderland, has to narrow her search for drug smugglers and figure out how to get more off world assignments. But she'll have to survive a gun battle and her personal demons if she wants to save the future.
Also includes short story Lagrangian Point Space Station –
Skye, a private Criminal Investigator, has her hands full taking on murderous thieves. The clock is ticking for her to save the inhabitants of Lagrangian Point Space Station and nab the bad guys.